Have The Cop Car at Your Event/Business
RENT-A-COP …CAR!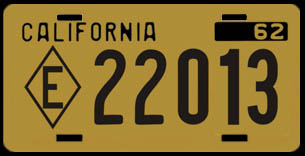 Would you like to have a piece of history to promote your business or have at a special event? Rent the American Graffiti Cop Car for just $300 for the entire day! Need it more than one day? We'll give you a better deal! Rental fee includes delivery and pickup within the Petaluma area. If you're located elsewhere, there will be additional charges based upon your location.
For complete details, please contact us at (707) 762-3394 or info@americangraffiti.net. You will be required to provide insurance against damage to the car during its presence at your location. You will not be able to drive the car, although we can arrange for one of our drivers to carry passengers.